Aino Vonge Corry is a well-reputed and highly skilled facilitator of team retrospectives. Her recently published book, Retrospectives Antipatterns, is a deep dive into the art of retrospectives. Join factor10 and Aino for this online training course in retrospective facilitation based on the knowledge in the book and from her vast experience.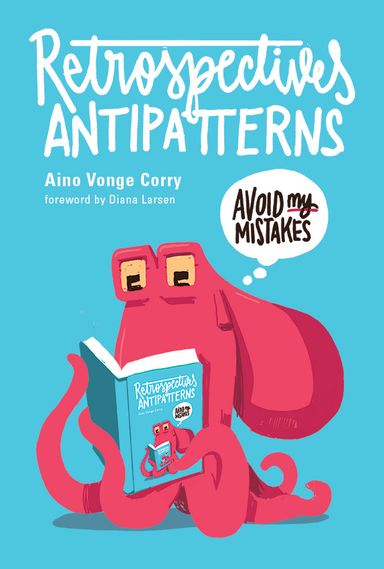 "After attending Ainos' Retrospective Antipattern Workshop, we changed the way we run retrospectives in our team: By applying new methods and changing the setup of the retro, we now generate more insights from our discussions and the team is more involved. I can highly recommend the course to everyone that want raise their quality of retrospectives."
– Vera B., Program Manager, Microsoft
About the course
Time and Duration:
This training will take place on two occasions during the winter. Both consist of two consecutive half-day sessions over video meetings.
November 14-15 2023
Session 1: November 14 @ 13:00-16:00
Session 2: November 15 @ 13:00-16:00
January 9-10 2024
Session 1: January 9 @ 13:00-16:00
Session 2: January 10 @ 13:00-16:00
Agenda
The first session focuses on common challenges in online retrospectives, body language, psychology, team building, decision-making, and structuring meetings in general.
The second session includes different patterns and antipatterns based on anecdotes from Aino's experience and concrete advice on valuable tools and methods to support online retrospectives.
Takeaways
How to plan and facilitate a retrospective in the most effective way
How to avoid the most common antipatterns in retrospectives
How to manage different personality types in a retrospective
Target Audience
Retrospective facilitators, either novices or experienced, who need new input.
Language
English
Price
8,000 SEK excl VAT, for two half-day sessions and a signed copy of Aino's book "Retrospectives Antipatterns".
Reserve your spot today!
To reserve your spot, please email training@factor10.com, and we will take it from there. Include if you wish to attend the November or January occasion. The same email address is also great for any questions about the training.